Free Throw Championship, Jan 7, 2023 Sat 9am-12pm
Date: Saturday January 7, 2023
FREE THROW CHAMPIONSHIP
Boys and Girls Ages 9-14
(Eligibility is determined by age as of January 1, 2023)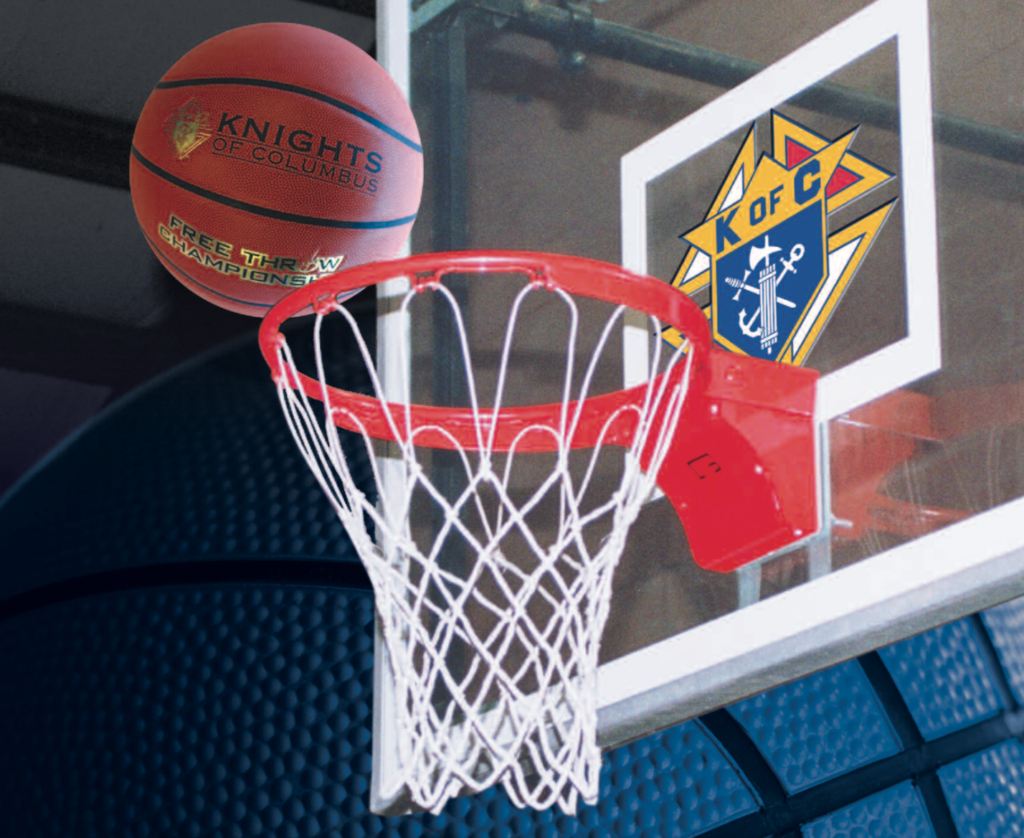 Since 1972, local Knights of Columbus councils have sponsored the Free Throw Championship all across the country for boys and girls from the ages of 9 to 14 to provide an athletic outlet and encourage the values of sportsmanship and healthy competition. Kids compete within their own gender and age and progress from the local level to district, regional and state competitions. Before the pandemic, in 2019 more than 120,000 sharpshooters participated in over 3,600 local competitions
DATE:
Saturday, January 7, 2023
TIMES:
Player registration: 09:00 AM
Competition: 09:30 AM – 11:30 AM
Awards: Immediately Following Competition
LOCATION:
Mission San Luis Rey Basketball Courts
4070 Mission Ave, Oceanside, CA 92057
Outdoor Basketball Courts are located off Parish Way past the Scholarship Prep Charter School
and before the Mission Church rear parking lot.

gps: 33.233325, -117.316485
COST:
Free! – No Entry Fee, Just bring Smiles and have FUN!
ELIGIBILITY:
Open to all boys and girls in the Greater North County area
Ages 9–14 (as of January 1, 2023). Proof of Age required: Must be present when competition begins.
ENTRY and SIGN UP:
No pre–signup is required but is recommended. Players can signup the day of the event
from 9:00-9:30 am (registration will close promptly at 9:30) at the check-in table
on the Official Entry Form which requires parental consent. Bring a parent to sign and proof of age!
Pre-Registration Form
Please reserve a spot for your child / children and complete the Register here form for each child.
Questions:
EMAIL Program Chair
Volunteers:
If you are Brother Knight interested in volunteering to help out with this event, please click here to sign-up.
Competition Rules:
Review Here
Floor Plan:
coming soon
Qualifier
The top three winners in each age group will advance to the District Championship. Time and location TBD.
Posters, Brochures and Press Release's to be distributed can be downloaded here:
Horizontal Poster
Vertical Poster
Free Throw Contest Information Brochure
2023 Free Throw Contest Entry and Scoresheet  
Free Throw Contest Press Release