Knights of Columbus Disaster Relief Fund
Knights of Columbus Disaster Relief Fund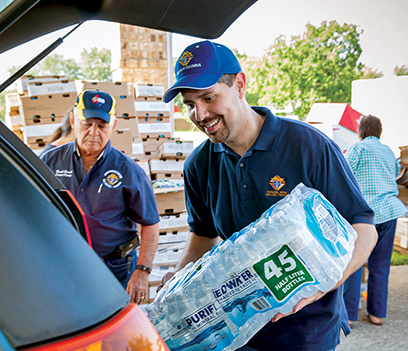 Disasters can happen anytime and anywhere. In these moments of darkness and trial, the Knights has always been there bringing immediate aid and comfort to those people affected.
The Knights of Columbus Disaster Relief fund provides Knights in areas where disasters have hit. Local Knights, in coordination with jurisdiction and Supreme Council leadership, activate a network to provide necessary support to these affected areas. Every donation made to the fund enables Knights to support the immediate needs of their families, parish and the community. This support often includes providing food and water, hot meals, clean up materials and other necessities. This fund provides support to all areas in North America and internationally where there are active Knights councils.
For more information, visit the Knights of Columbus website.