Tala Paulo
Update: 5-06-2023 Tala Paulo One Year Memorial
We are saddened to share that Tala Paulo, our long-time Brother Knight, parishioner, minister, and friend, passed away suddenly in May of 2022.
Tala was the head of our Usher Ministry and a pivotal member of our Samoan community and our Parish Community.
We offer our condolences to his wife, Tini, to their children, and to all of their family. Please keep them in your prayers.
We know that by the mercy and grace of God, our brother Tala is resting in the peace of His glory.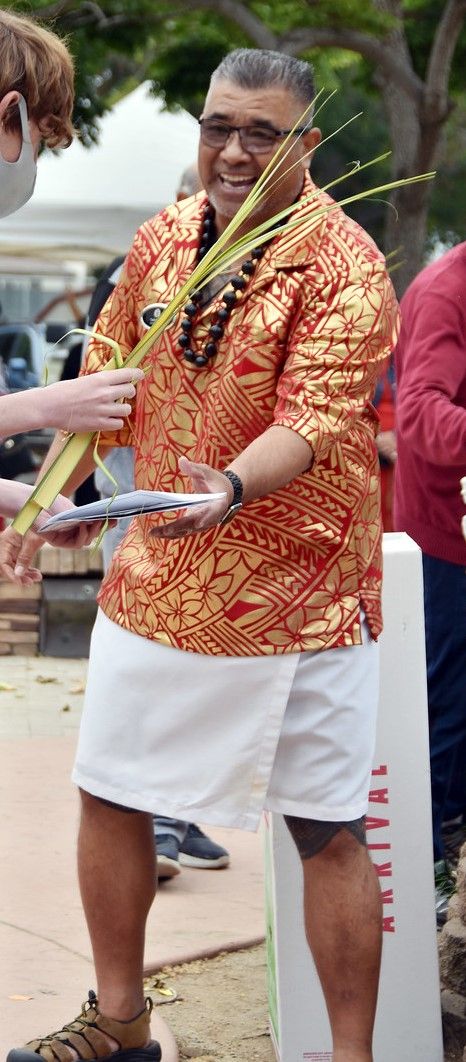 Nos entristece compartir que Tala Paulo, nuestro feligrés de años, ministro y amigo, falleció repentinamente anoche.
Tala fue el coordinador del Ministerio de Ujieres y un miembro fundamental de nuestra comunidad Samoana y nuestra comunidad parroquial.
Ofrecemos nuestras condolencias a su esposa Tini, a sus hijos y a toda su familia. Por favor manténgalos en sus oraciones.
Sabemos que, por la misericordia y gracia de Dios, nuestro hermano Tala está descansando en la paz de Su gloria.
May he Rest In Peace
Tala was a strong man, but stronger in his faith, he was contagious with his enthusiasm, energy and faith in God, he was a fun guy to be around and a true inspiration. I and many parishioners will miss his smile and welcoming presence. God Bless Tala and his family, Heaven is stronger today. 🙏🏾

BK, Don Watters
Saying Goodbye To Tala Paulo Parish Photos
06-03-2022 Saying Goodbye to Tala Paulo – Mission San Luis Rey Parish (smugmug.com)